Championing Growth
Investing in stores and online retail is expensive, and so, with hundreds of years of retail experience within our company, Geolytix is often the partner of choice for global brands. Founded in 2011 and based in London, we have grown our International Business, with recent work including a grocer in Thailand, a fast-food retailer in Mongolia, a toy specialist in India and a global sports brand in Russia.
As a team of 38, we help customers make informed decisions about how many stores, who to acquire, where to open, which format, how to optimise home delivery and click & collect operations. We build innovative data sets and market leading forecasting models, alongside tailor-made web mapping tools and highly experienced consultancy expertise, to provide comprehensive support to businesses who are seeking to grow.
Whilst based in the UK, we also have offices in China, Japan, Australia, Poland and South Africa, and have worked on projects in over 50 countries in the last two years.
Blair Freebairn, CEO says:
"For such a small, independent company, the fact that we have grown so strongly internationally, and work with so many of the world's leading retailers and brands, is a testament to the outstanding talent that runs throughout our business".
We pride ourselves on being a small but global powerhouse; our international growth has been achieved with no outside investment, instead being owned by us and our employees. Working across multiple global markets and sectors, our rapid growth and expansion overseas was recognised and celebrated this year with Geolytix also being awarded with a Queens Award for Enterprise: International Trade.
Partnership with the Department for International Trade
The Department for International Trade (DIT) is a department operating with the UK's Government that is dedicated to promoting and supporting international trade to help develop the UK and global prosperity.
Export Champions, companies that have successfully sold overseas, are given the platform to help encourage and support businesses in developing their exporting skills alongside connecting them to opportunities that supports their international growth.
We are incredibly appreciative to be given the opportunity to share our experience and knowledge in international trade with other businesses across a range of industries. Ben Purple, Director at Geolytix has been appointed to represent Geolytix as Export Champions, and says:
"As everyone at Geolytix will testify, our expansion internationally has been exciting, and has been a steep learning curve for us. Being asked to be an Export Champion is a huge honour, but it certainly doesn't mean we have all the answers. It just means we can hopefully share our experiences, help other businesses navigate some of the choppier waters, and be part of a collective experience to support each other. In the meantime, if anyone wants data on where people live and shop in Azerbaijan and Kazakhstan, we stand by ready to support..."
We look forward to supporting others to grow internationally. For more info please contact: ben.purple@geolytix.co.uk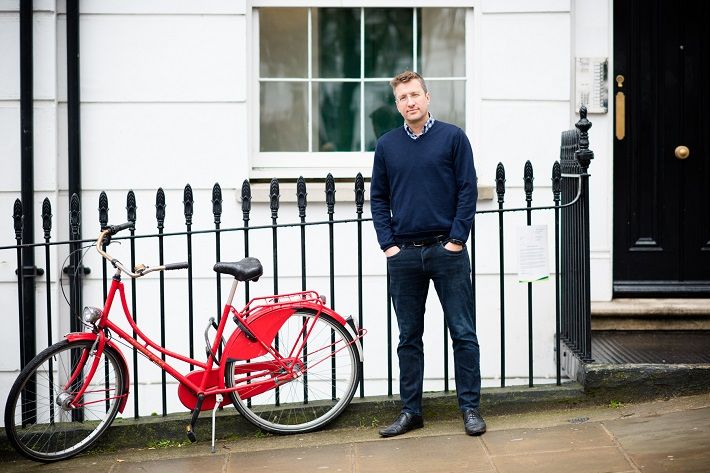 Title photo by Andrew Butler on Unsplash