Overview of Retail in France post Covid
Now that France is returning to a state of near normalcy post-COVID, brands are reinvigorating their expansion plans and welcoming customers back into their stores. However, the economic situation remains challenging, mirroring the circumstances in many other countries. Across all markets, there are tensions surrounding prices, and the clothing sector is grappling with the rise of new online brands and shifts in consumer behaviour—such as the success of Vinted in the second-hand market.
The retail and food landscapes in France are currently hot topics in the media, with the government pushing for modernization initiatives. In some press articles and government discussions, retail parks and shopping areas are referred to as "Ugly France" (la France moche in French). Despite this characterization, 75% of French consumers continue to shop or dine in these areas, compared to the 25% in city centres, according to the Ministry of Economy and Finance. Perhaps this is an example of function winning over form, or beauty being in the eye of the beholder!
We are seeing many major brands opening in retail parks and shopping centres in small-medium cities and on the outskirts of major urban centres. In most cases, retail parks owners are applying best practices related to green spaces, environmental concerns, and urban planning.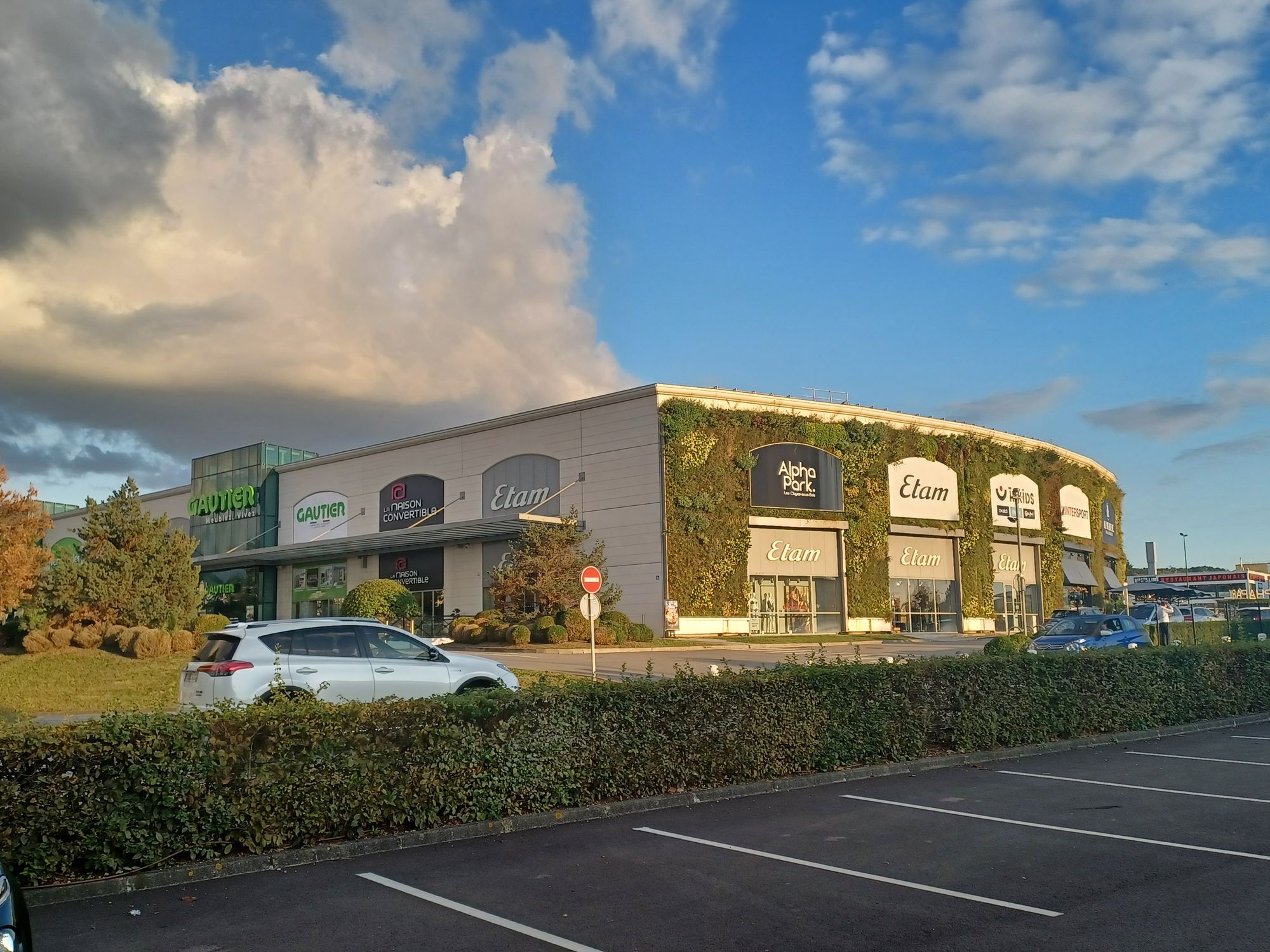 Focus on Food and Beverage
France continues to present a market full of opportunities for retailers. The restaurant sector, in particular, is thriving and is expected to maintain its momentum in the coming years, with several new players closely monitoring the French market. There's also a lot of movement in the Food Retail and Grocery Sector.
In France, Geolytix is actively assisting brands in understanding local potential and helping retailers develop data-driven strategies for their expansion plans.
The French market stands as one of the most attractive in Europe for international QSR (Quick Service Restaurant) brands. Recently, Paris was hailed as the best destination and the street food capital of the world!
In a study conducted in November 2022, based on data from over 5,400 restaurants listed on TripAdvisor, Radical Storage analysed the top 100 city destinations to identify the world's best street food cities. The study revealed that Paris now holds the title of the street food capital of the world, boasting 350 street food eateries and the highest score. The rankings were determined based on various indicators, including the density of street food eateries per km², average TripAdvisor ratings, cuisine types, and average meal costs. In the top 10, Athens secured the second spot, followed by Rome, Barcelona, Budapest, London, Dubai, Lisbon, Madrid, and Amsterdam.
Over the past decade, the dining options have significantly expanded, both in terms of the number of restaurants and the variety of food offerings available - ranging from Asian to Tacos, Fried Chicken, Greek, Indian, and more. Each is striving to showcase creativity and originality, with even French bistros embracing burgers, adapted by renowned chefs like Joel Robuchon and Paul Bocuse. However, history reveals a mix of successes and failures in conquering the French QSR Market for global brands. Interestingly, local players in France have and will continue to leave a significant mark. This could also explain why leading global brands have had to adjust their recipes, product supply, Real Estate and franchise strategies, and sometimes their visual identity (e.g. a green McDonald's logo).
According to a study realized by the company NPD Group, the average number of restaurant visits and the overall French QSR market in 2022 are still 10% lower than in 2019. However, there was a 3% growth in quick-service restaurants. A study by APUR (the Paris Urbanism Agency) revealed the number of Quick Service Restaurants increased by 8% in Paris between 2020 and 2022, while traditional restaurants decreased by 6%.
A very French aspect of the local QSR market is the prevalence of bakeries offering sandwich filings and salads alongside their traditional breads. Marie Blachère, Boulangerie Ange, and Boulangerie Sophie Lebreuilly all fall into this basket and are expanding rapidly.
France, with 1,500 McDonalds restaurants, hosts one of the brands largest networks. However, other brands like KFC, Burger King, and Quick are steadily opening new restaurants each week. A newcomer like Popeyes now boasts 5 restaurants in France, following its initial opening at Paris Gare du Nord in February 2023. In a recent talk in the press, Popeyes France management anticipates that 80% of consumers in the Paris region will have sampled their products by 2023. Popeyes' ambitious target is to establish 300 restaurants and Dark Kitchens in France by 2030.
The Gare du Nord area, teeming with more than 150 million travellers annually and being home to one of Europe's largest train stations, is a bustling hub for major QSR brands, including Five Guys and Starbucks within the station.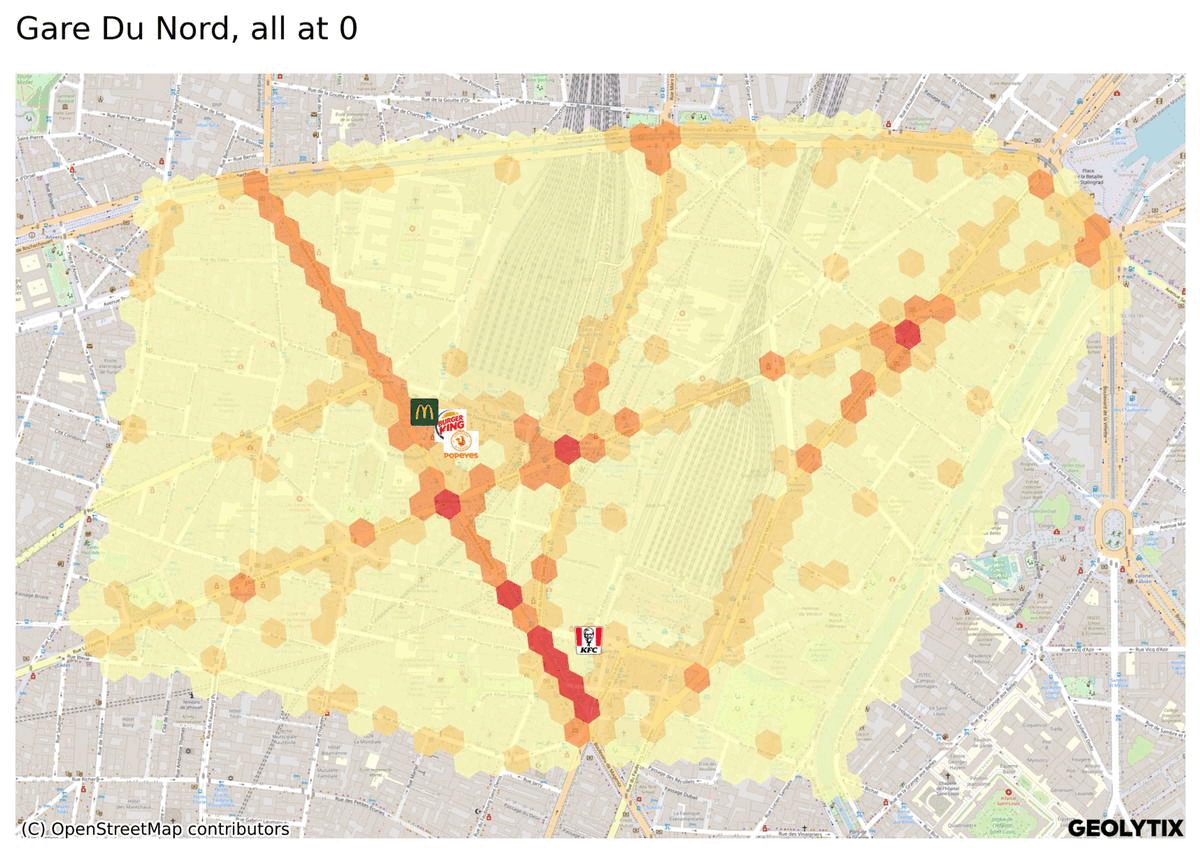 Focus on Grocery
Many traditional grocery brands are expanding through acquisitions, incorporating segments of their competitors' networks. In July 2023, Carrefour made a substantial investment in France, amounting to €1.05 billion. They acquired 60 CORA Hypermarkets and 115 MATCH Supermarkets, strategically covering market gaps in the Northern and Eastern regions (albeit with some overlapping and cannibalization impacts to manage). This acquisition positions Carrefour in direct competition with Leclerc for the top spot in terms of food market share.
On the other hand, burdened by debt, Groupe Casino is facing significant challenges and has recently sold 119 supermarkets to Intermarché, with brand changes set to take effect in early October.
Additionally, Lidl has expressed interest in acquiring 600 Casino or Monoprix stores. In terms of organic growth, ACTION! has been a significant driver in France. The financial results released by Action displayed a remarkable 30% increase in net sales in 2022 across Europe. This led to the establishment of 73 new stores in France, contributing to a total network of 730 locations (and 2,263 across Europe).
In the French grocery sector, convenience stores appear to be the most resilient and active format, given the evolving post-COVID consumer behaviors and the rise in remote work for employees. In this landscape, accurately defining the relevant catchment area and understanding consumer profiles is more critical than ever.
At Geolytix we use our global Retail Places product and the latest population data from the INSEE yearly census (National Institute of Statistics and Economic Studies) to help retailers understand shopping destinations and the catchment population to efficiently target their expansion plans.
Geolytix has identified and classified more than 1,250 retail places in France: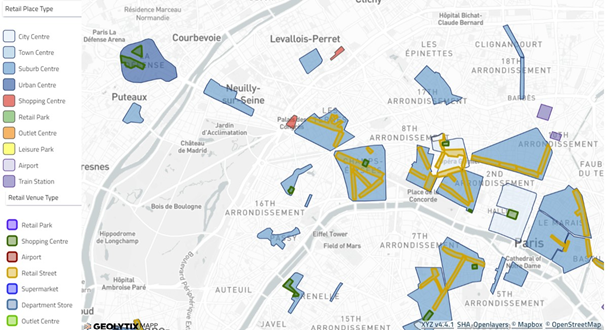 The French retail market is continuing to grow and evolve post Covid. Our focus on the F&B and grocery sectors in this article shows how both organic and acquisitive expansion strategies are at play to capture consumer demand. Please get in touch if you'd like to see our French data or a demonstration of Geolytix MAPP France (our web mapping tool).
Stéphane Martis, Director of France & Western Europe at GEOLYTIX
Main Image: Photo by Tristan Colangelo on Unsplash