At Geolytix we seek new and innovate ways to make spatial analytics accessible, exciting and indispensable. Our customers span the retail, financial, property, leisure and food & beverage industries, in and outside the UK.
We support our customers in network planning, site location, estate rationalisation and omni-channel investments.
We build innovative spatial data and are passionate about the open data community.
We combine various forecasting methods and statistical models, GIS and web tools to create bespoke solutions.
We are always looking to do things better.
We are looking for a person who would like to progress their career in location analysis.
You'll have the opportunity to work with a first class team and build your skills, taking the direction that is right for you.
About You

You like maps and numbers. You're very computer literate and proactively seek out new skills and software. You like carrying out detailed tasks and your attention to detail ensures you get the best result possible.
You're a team player but can work independently. You're interested in engaging with the team and our customers. You enjoy the world of retail, and ideally have a good grasp of UK geography.
We're looking for someone who will be able to:
Update our GeoData packs, using automated and manual processes
Support on client projects with data processing & research and location analysis
Create demographic reports and maps
Analyse and interpret quantitative and qualitative data to produce practical and commercially relevant outputs
Know your way around a GIS
Create succinct and convincing reports
Support and uphold the standards within our database infrastructure
Your qualifications and experience.
Numerical A-levels or proven ability in computing.
Experience of working hands-on with data and extracting insight - desired but not essential
A university degree – ideally computing, mathematics, economics, statistics, geography or similar (not a requirement).
Other stuff
Our offices are in Clerkenwell, London and Leeds. The role can be located in either. Competitive salary.
Full time or part time considered.
Interested?
If you are interested in this role and are looking for your next challenge, please send your CV and cover letter to careers@geolytix.co.uk.
No agencies please.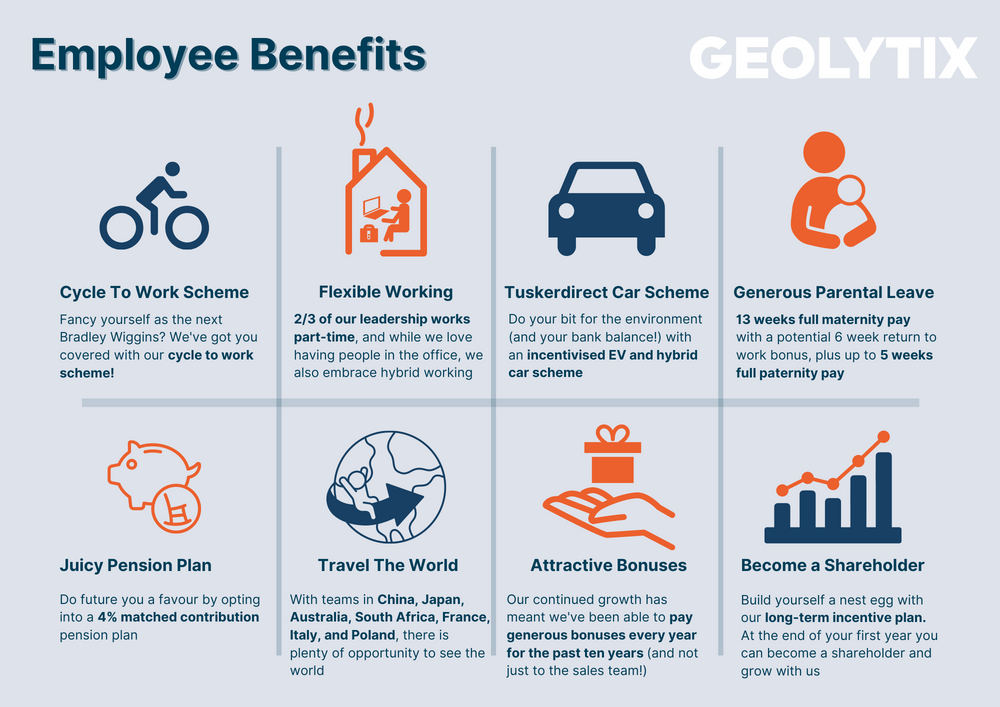 Photo by Ian Schneider on Unsplash