Mental health is just like physical health in so many ways - everybody has it and it is something we need to take care of.
Mental health massively impacts our daily lives - from how each day feels to us, the ability to complete tasks and how we interact with friends, family and colleagues. Our mental health can change over the course of time and we may feel bright, positive and full of energy some of the time, but then also experience darker periods where we may be low on energy or motivation, or feeling anxious and stressed.
It is important to recognise that however we feel is completely normal and there are lots of resources and support out there to help with how you are feeling. At Geolytix, we recognise that mental health is something that we should take time for and this is something that is actively encouraged by the Mental Health First Aiders.
Meet the MHFA team
Seven of our colleagues are qualified in Mental Health First Aid (MHFA) - raising awareness of mental illnesses and reducing the stigma associated with poor mental health. The team are also fully equipped to spot the signs of those experiencing poor mental health.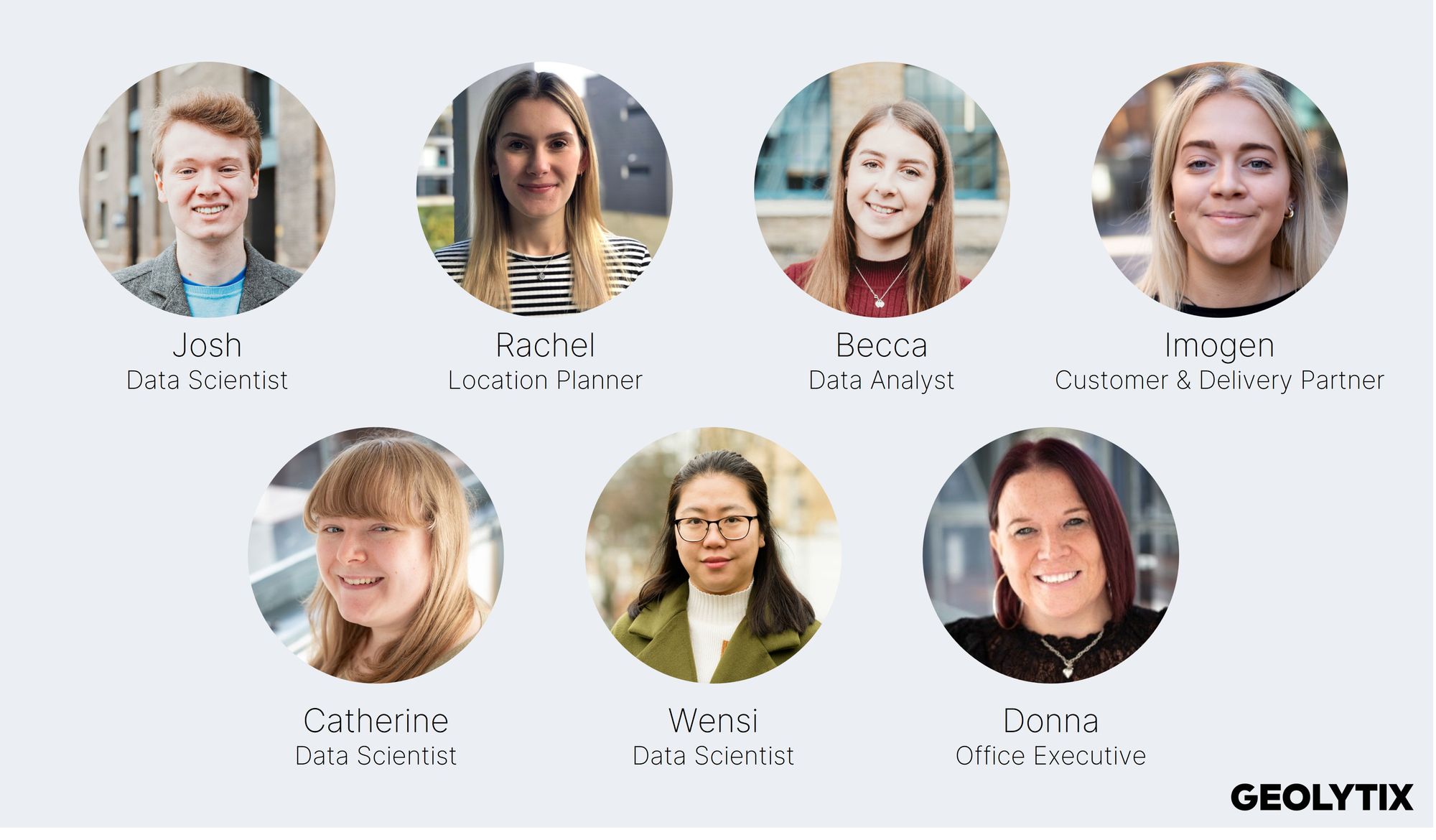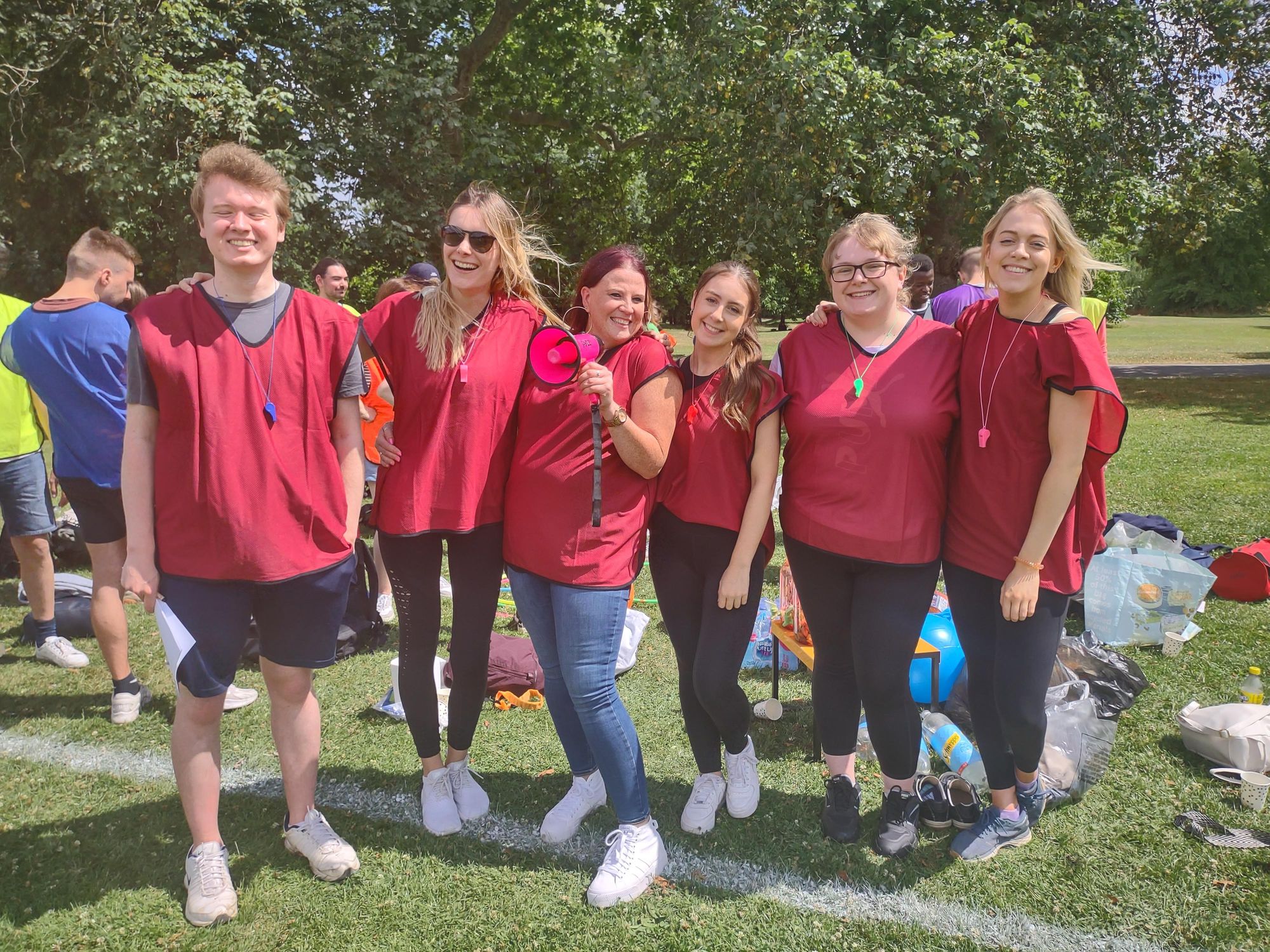 What we've been up to this year
As part of our efforts to champion and promote good mental health, the MHFA team organise various events throughout the year. 2023 has without a doubt been our best yet…
Everybody loves a team breakfast to start the day and this year for May's Mental Health Awareness Week and October's World Mental Health Day, the Leeds and London offices put on 'Tea & Talk' breakfast spreads.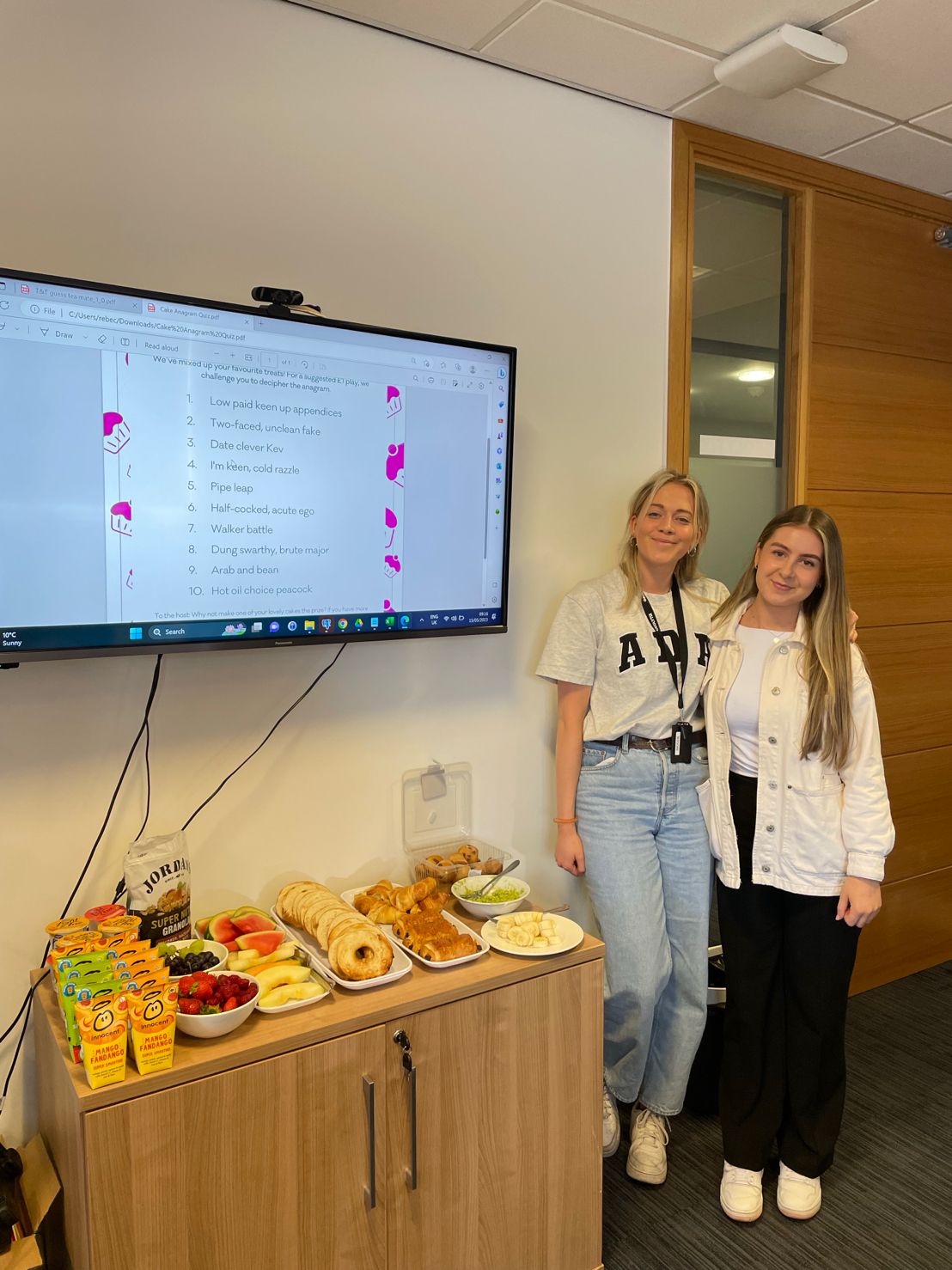 June saw the first Geolytix team walks in Derbyshire and Surrey; the northern walkers summited the B29 Overexposed crash site loop, whilst the southern walkers tackled the Box Hill walk. The feedback from participants was super positive (and for some it was their first ever hike!), it was brilliant to get out and about with colleagues for a day of walking and catching up outside of the office in the countryside - watch this space for the next ones!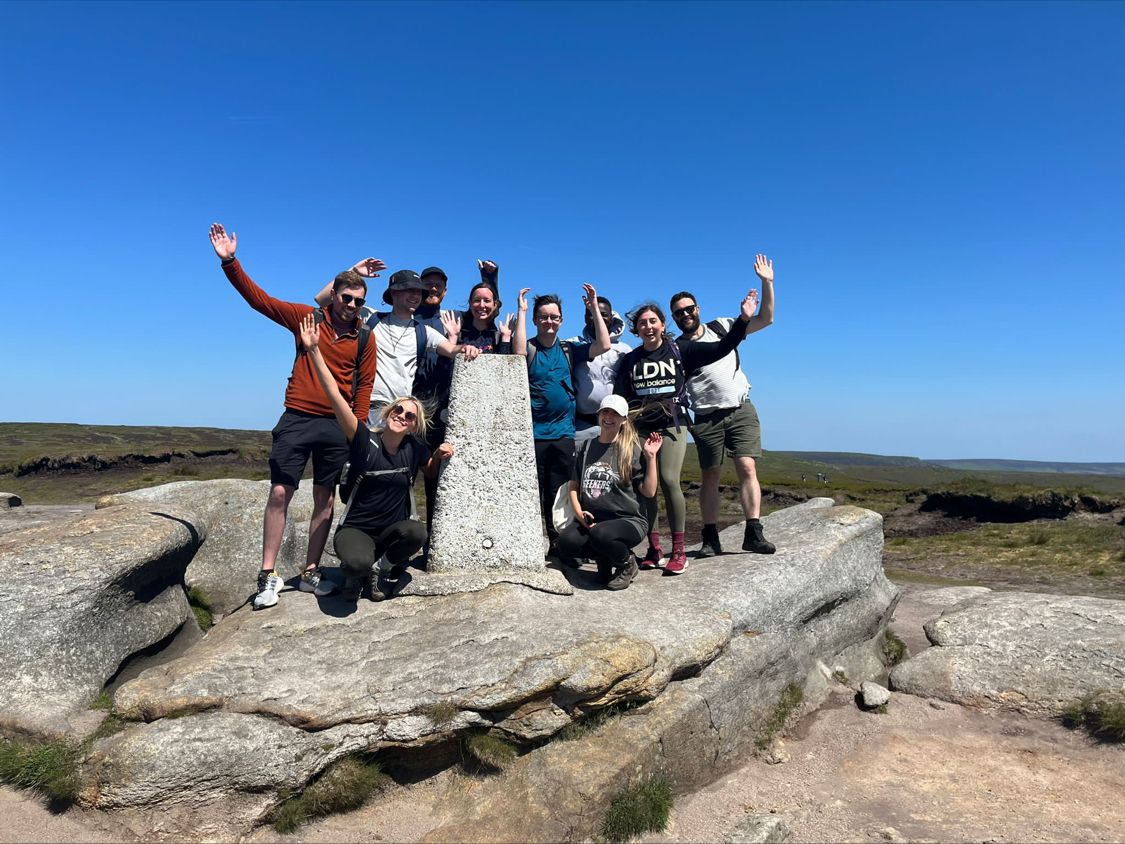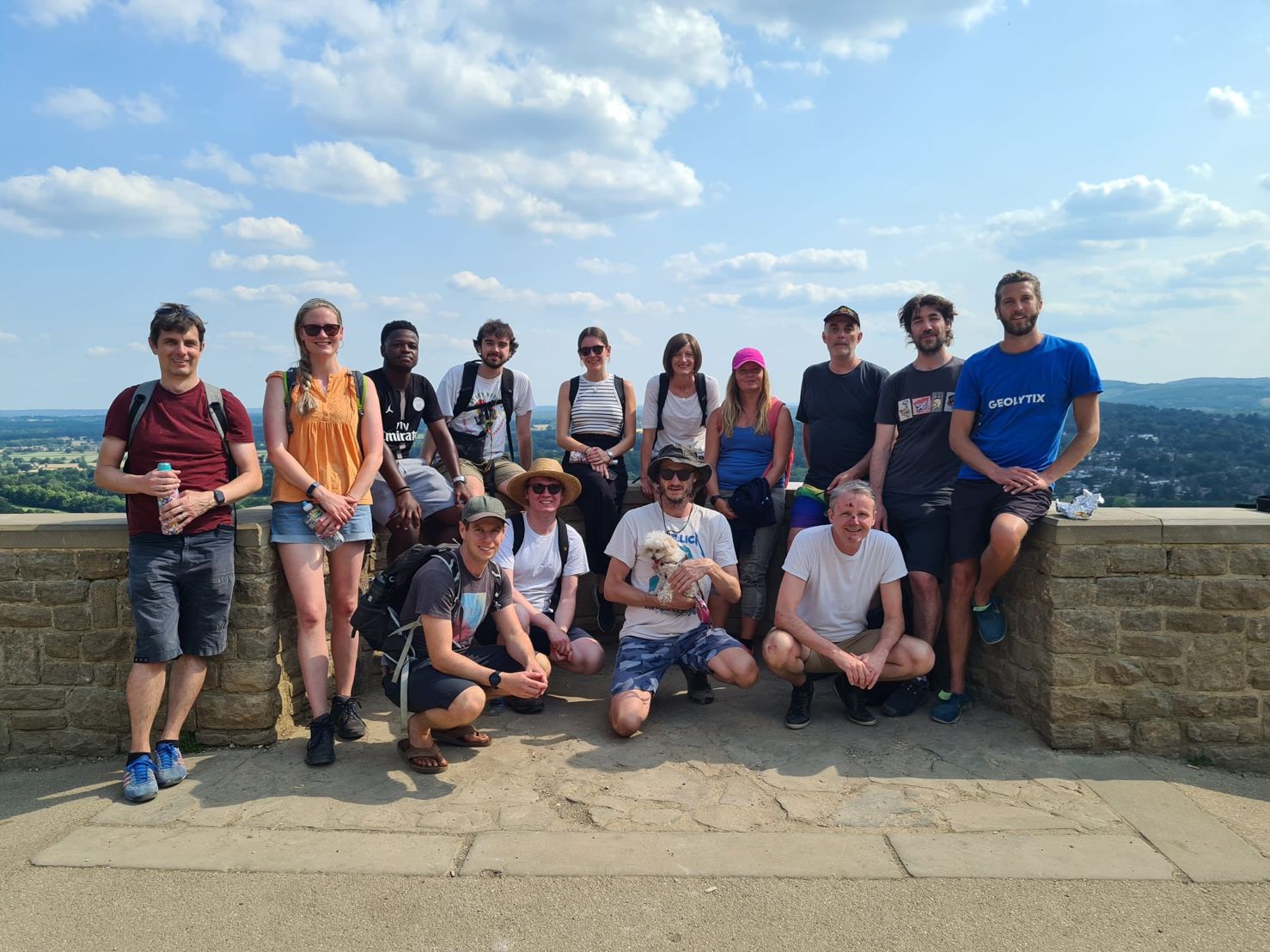 Following the success of last year's 'old school' sports day, this year we planned a big team picnic. We miraculously managed to pick the warmest day in August for everyone to meet in Regents Park for a sunny afternoon of picnic food and games, followed by a trip to the pub to extend the day!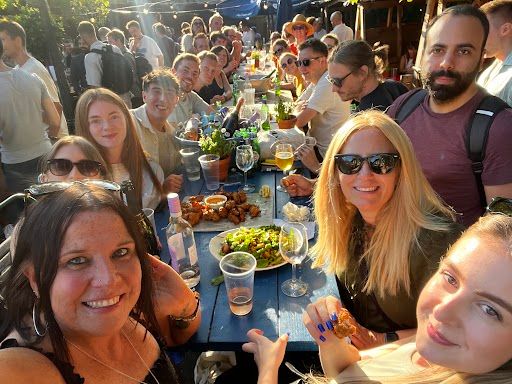 The Great Geolytix Bake Off has just begun for the second year, with the Leeds and London offices taking it in turns to bring in their baked goods for everyone to sample. So far we've had an impressive Basque cheesecake from Will, a super chocolatey cake from Catherine (complete with the missing Raspberry!) and some millionaire slices baked by Kim, with a tasty salted caramel twist. Look out for a LinkedIn post of all our bakes once the competition finishes later this autumn!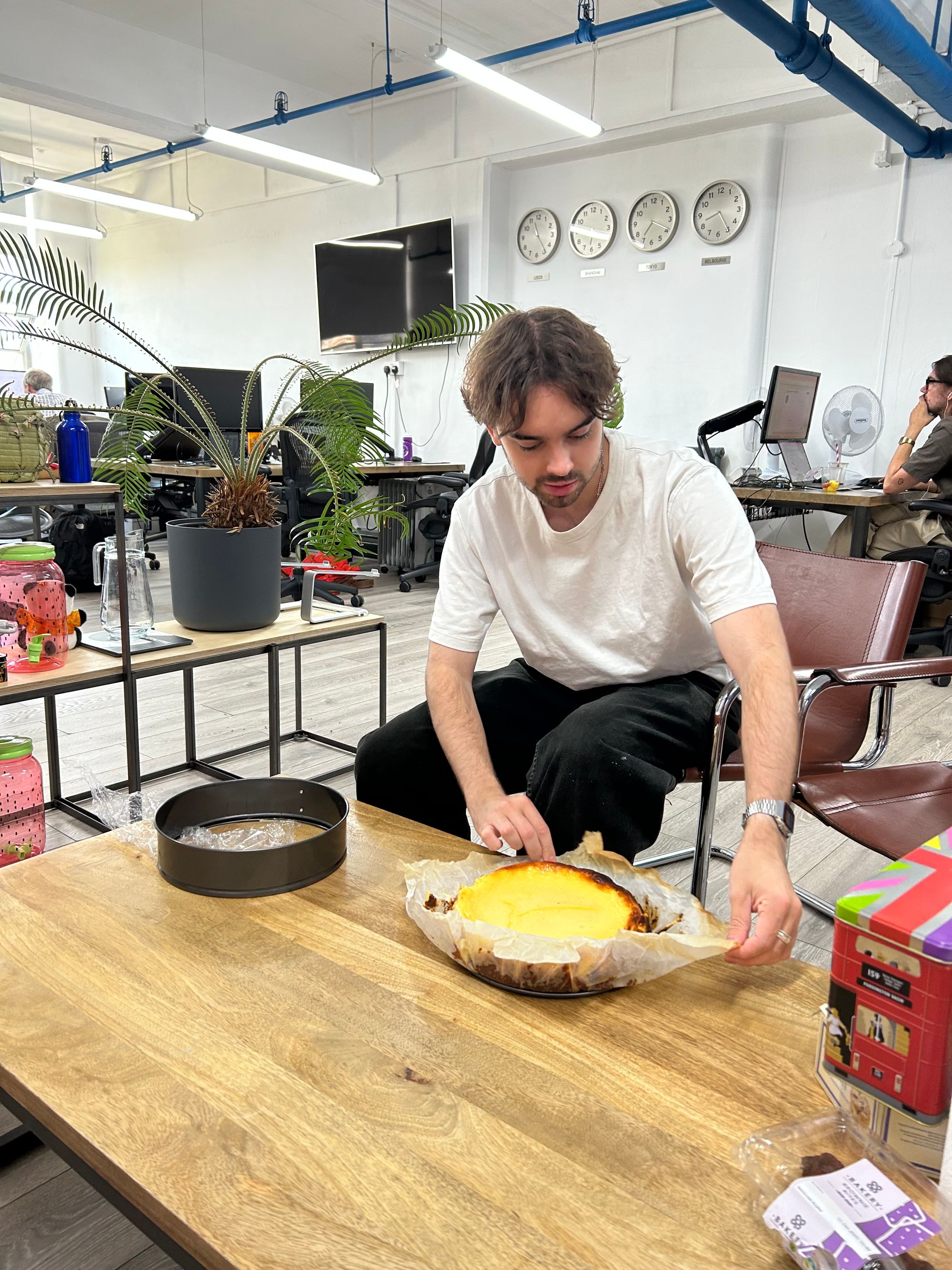 What else is coming up?
The shift from the longer, lighter summer days going into the shorter, darker autumn period can be tricky to navigate for many, so it is even more important to prioritise our physical and mental wellbeing at this time of year. The 2023 activities are set to continue at our London and Leeds offices this November; we have the first Geolytix games night planned, and at the end of the month we will be participating in 'Tech-out' Tuesday. This is a digital wellbeing day that encourages individuals and workplaces across the UK to step away from their screens and work towards a healthier relationship with digital devices.
Watch out for future blogs and Geolytix's LinkedIn to see what else we get up to.
Imogen Francis & Rachel Wyles