We have so many historic towns in this country that when I first drove through the beginnings of Sherford, a brand new shiny town it felt very surreal. I visit family in Plymouth often and have driven through Sherford late on a Friday evening every few months, each time more and more of the houses popping up, scaffolding coming and going, then the lights coming on and cars appearing outside.
A few months ago (when the sun was still shining!) I decided to take a tour around the town to see how established it is now.
Sherford is a new town on the outskirts of Plymouth. The first residents arrived in May 2017 with plans for it to eventually be home to over 12,000 people in 5,500 homes. Geolytix currently estimate the population of Sherford to be 1,516.
"Our towns and suburb boundaries are updated annually and are a great way of understanding the UK and how to plan your network. We created them because nothing else existed in the market"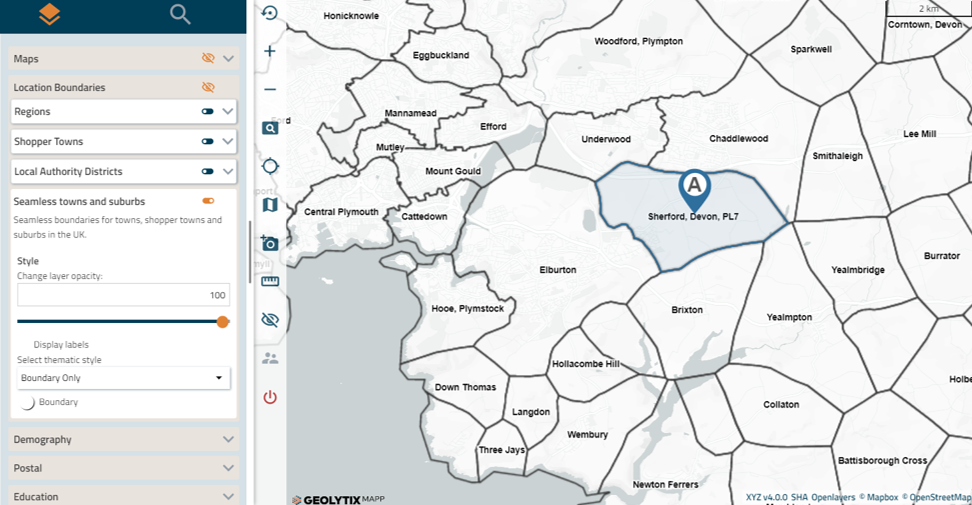 Sherford now
Sherford is starting to feel like a town but it will be a few years before it feels established. I was really impressed with the design and different types of housing, a different level to many housing estates built over the last few decades, making it feel more than 'just an estate'.
Talking to the locals, the only negatives mentioned were the expected snagging with new house builds and parking. Living on a terraced street in Enfield, I was slow to notice the lack of driveways, which does help with the curb appeal if nothing else!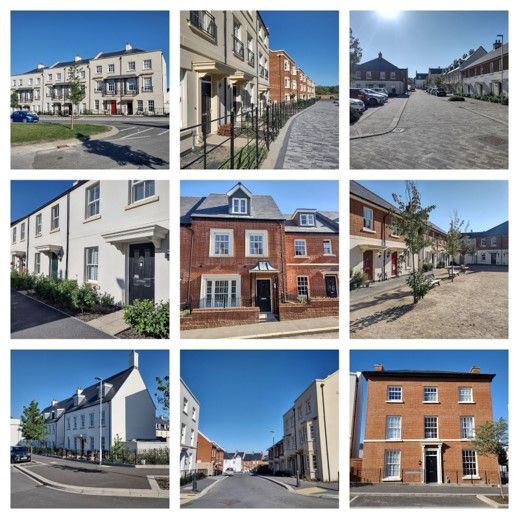 The sales centres of Bovis, Linden and Wimpey are prominently located on main thoroughfare. I also spotted a number of For Sale signs with homeowners already moving on, a few years on.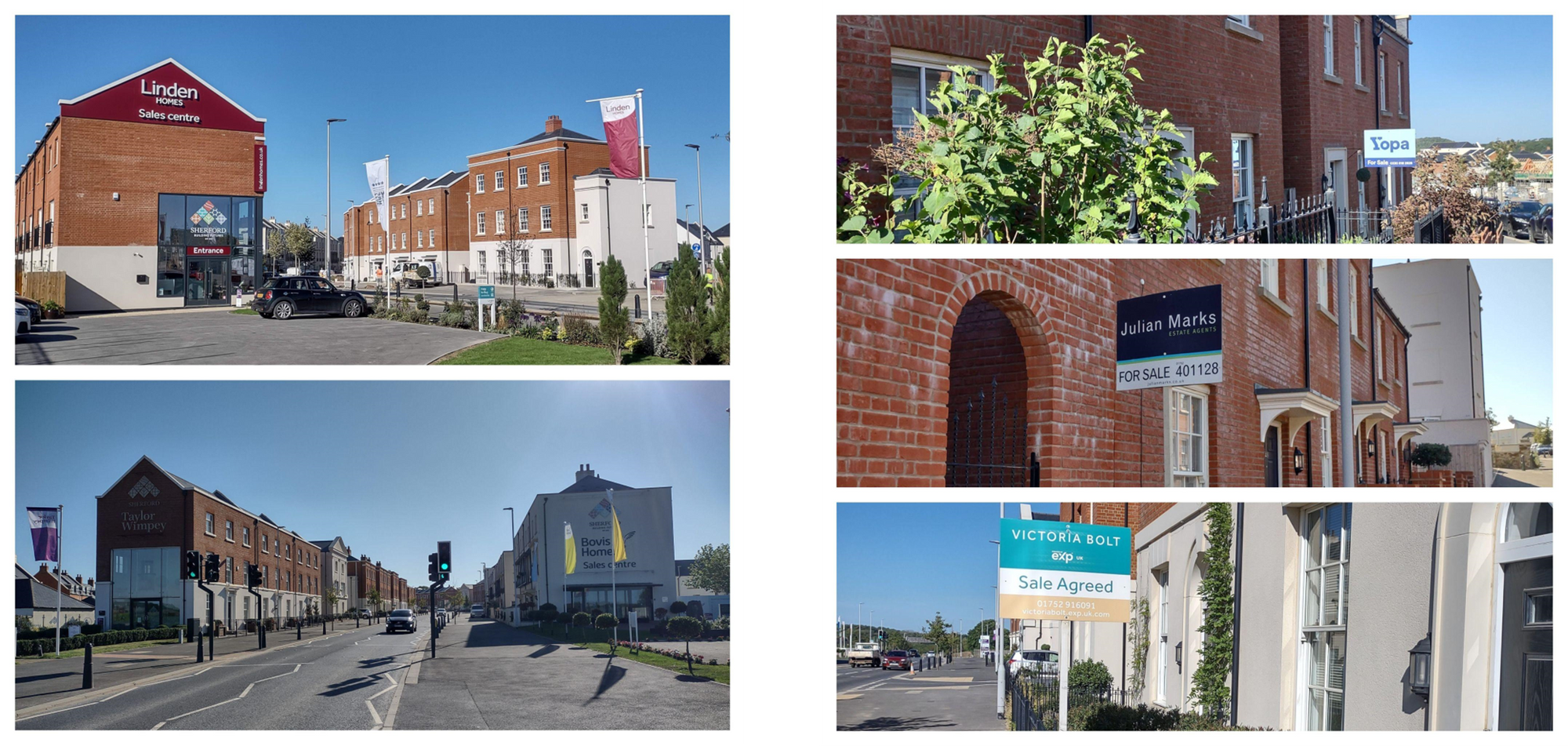 Sherford Primary School has already opened, but the only retail is a small cafe in a temporary building. A mobile catering van was feeding the construction workers whilst I was exploring. Marketing of the future retail high street is present and I'm sure will be welcomed by the existing residents.
Whilst the community board was full of information, the bus waiting at the bus stop was empty - I'm sure this will change as the town grows and the retail opens. The children's playground was being used (and appreciated by my children).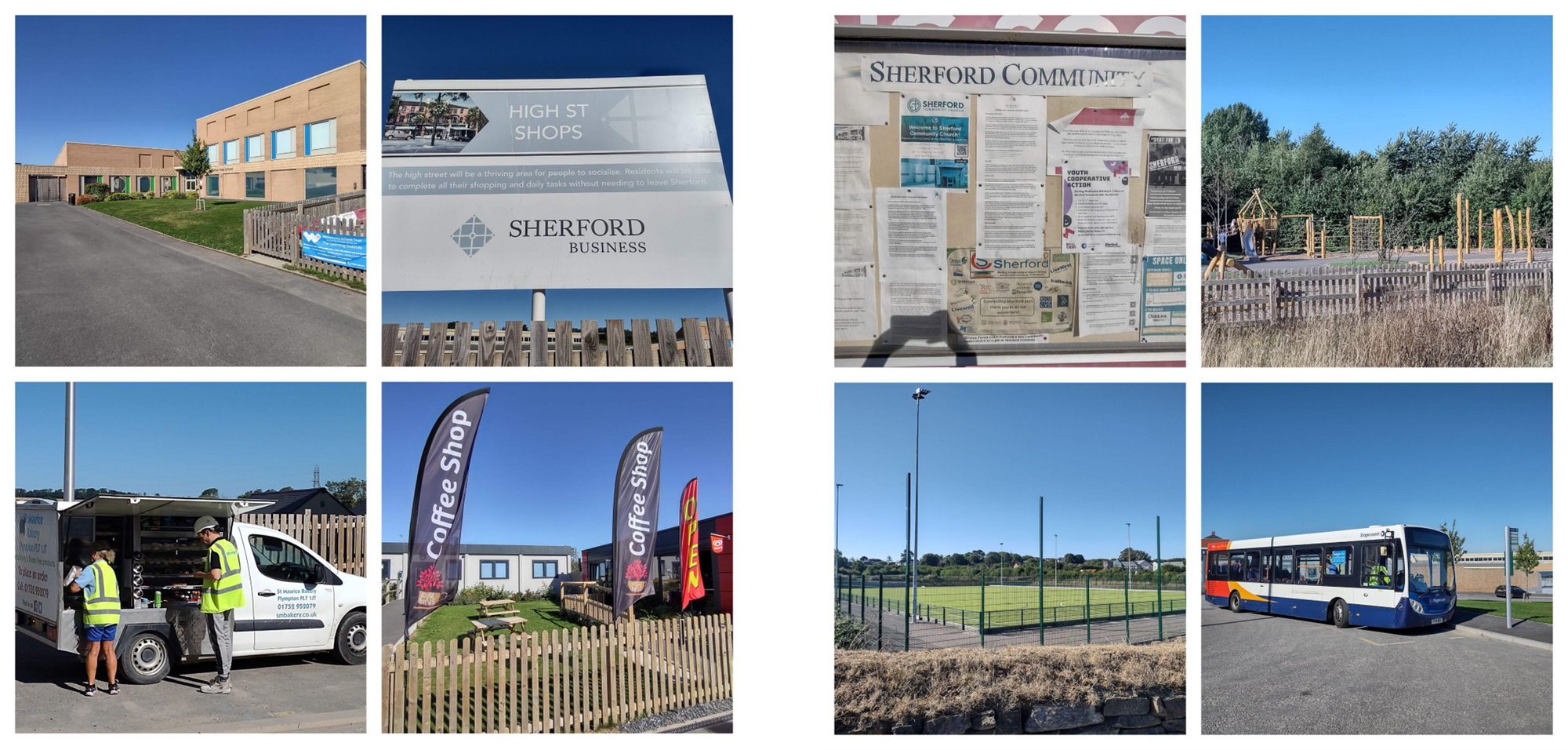 Walking further afield from the main road you soon reach the next new plots of land being built on, but this is cleverly planned and doesn't feel on the doorstep.

Sherford future
The second phase of the £1bn town has a green focus. New homes in yet a different style again (contemporary Devon-style - I will share photos when built) alongside public gardens within walking distance.
I love the sound of the 'edible edge' including allotments with raised beds for wheelchair users and a 'nuttery' - an orchard dedicated to growing nuts!
Alongside the proposed retail, plans have been submitted for a leisure centre and swimming pool, which if successful will end a 30 year wait for a swimming pool on this side of Plymouth.
I'll continue to explore and follow the growth of Sherford. On my most recent visit, the Christmas wreaths on many of the doors showed the community spirit. I'll look forward to what Spring will bring.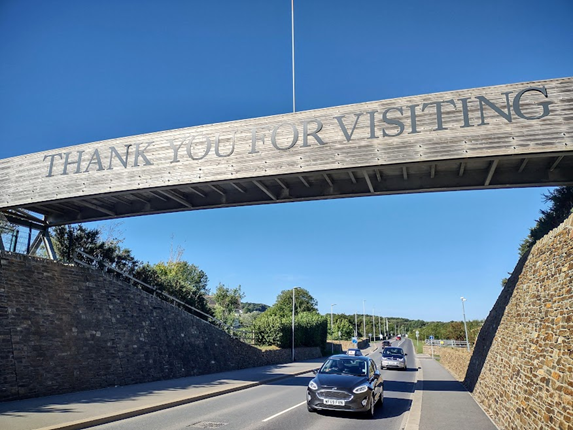 Sarah Hitchcock, COO at GEOLYTIX